The 1st webinar from AllThingsTalk on Earl, our new rule engine. AllThingsTalk is proud to introduce Earl, our next generation rule and automation engine which brings drag & drop simplicity to create rules and merge your business processes with your IoT projects.
Join the on-demand webinar to learn to:
Automate your IoT project with a rule engine

Discover Earl and use it like a pro

Drag and drop to create simple rules for the real-world projects
About the speaker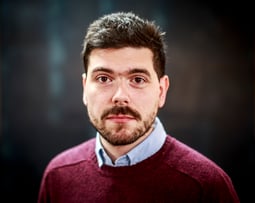 Danilo Vidovic
Senior Software Engineer - AllThingsTalk
Danilo leads the design and development of the next generation rule engine, Earl. With interests ranging from human-computer interaction to building systems that scale, he's eager to see the future that IoT brings us.