Take a look how we put an immense effort to listen to our customers and improve overall business.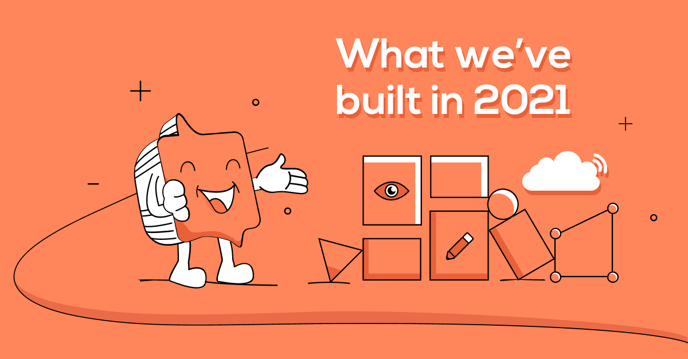 2021 was quite challenging and at the same time exciting, as the need for digital services sky rocketed. We've delivered a lot of new features, fixed some bugs and improved our platform by a large margin. In the end, we want to reflect on the things we've built.
We hope you already use these features successfully, and if not this article should inspire you to check them out.
Pinboards
In September we released our biggest redesign - the new pinboards.
Based on the user research and feedback about the previous version of the Pinboards, we have come up with a bunch of new functionalities and improved some of the existing ones:
Benefits of new pinboards
Widget library enables you to preview all the widgets right away and quickly drag the ones you need to the pinboard grid
Easy resizing and arranging of the widgets
Every change happens in real-time - it's all saved right away!
Arrange a pinboard in three different ways: desktop, tablet and mobile; this brings the best viewing experience for people using smaller screens to consume ground IoT data
Take a look at this live pinboard, you can quickly get an insight about the power of our dashboarding element.
---
Ground permissions
In June, we have enabled ground owners to delegate various editor permissions to one or many ground members.
Ground owners choose which members will be able to create and manage ground resources, while letting the other members have "view only" access.
Real world example:
As an owner of your

Garden

Ground, you can set different permissions for your friends and colleagues. Hence, Erica can be an "Editor" for your Devices, since she's responsible for device and gateways management; she will remain "Viewer" for the

Application Permissions

segment. On the other hand, Michael can be an Editor of the

Application Permissions,

since he needs to manage the

"Sensor Map"

app, where all devices report data to the

Garden

Ground. Finally, if you set all the other members to "Viewers", they can still fully consume and derive intelligent insights from data, without having to worry about someone deleting any precious resource by mistake.
---
The Things Network V3
Since the "The Things Network V2" was announced to be deprecated in December 2021, we wanted to make sure that all users can enjoy the improved "The Things Network V3" stack with our platform.
So, in July we have launched the integration, which enables you to use your LoRa uplink messages in the platform, and schedule downlinks to your end devices connected to TTN.
Take a deeper look what has changed in The Things Stack v3 here.
---
Polygons in Geofence app
In February, besides circular areas, we enabled polygon areas in your Geofence applications!
Whether you'd like to know if a device enters or leaves a house, backyard, plant, city block, or an agricultural field, you can use polygon tool to define it on the map.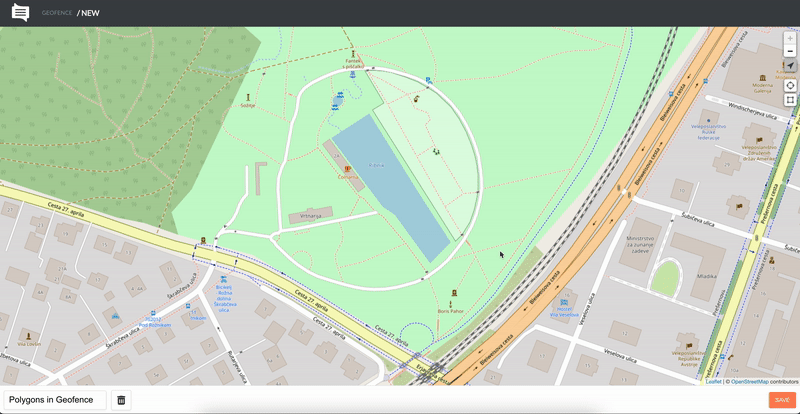 ---
Configure graphs based on your device behaviour
Another cool feature we released in February is the ability for graphs in device page to show aggregated data based on your chosen period (1 min, 10 mins, 1 hour, 1 day).
Examples:
For the last

one day

, view the average values for each

1 minute

For the last

one week

, view the average values for each

10 minutes

For a specified

7 days

, view the average, minimum and maximum values for each

1 hour
With this granular approach you can adapt the chart to the rate at which your device updates its state.
---
Looking Ahead
We're so happy for our work and the fact our platform helps you. Thank you again to everyone who participated in our surveys, research studies, to everyone who reported a bug and asked our support for help. Your input is of great value to us. We look forward to the next year - let's face new challenges, expand and improve the platform and provide you with better experience and more value. Cheers!