This tutorial shows how to integrate ALSO IoT Platform with the Power BI platform.
Introduction
Since businesses have to derive intelligent computations and hence specific actions over raw sensors' data, we gave a lot of effort to connect our versatile ALSO IoT Platform with the rather powerful Power BI platform. With this integration, you can improve the data analysis over IoT data and create new business offering or increase an existing one.

Power BI consists of several elements that all work together, starting with these three basics [1]:
A Windows desktop application called Power BI Desktop.
An online SaaS (Software as a Service) service called the Power BI service.
Power BI mobile apps for Windows, iOS, and Android devices.
Integration with Power BI
Power BI transforms your company's data into rich visuals for you to collect and organize so you can focus on what matters to you. Stay in the know, spot trends as they happen, and push your business further [2].
What can you expect from Power BI? Here are a few examples to shed some light over this powerful platform: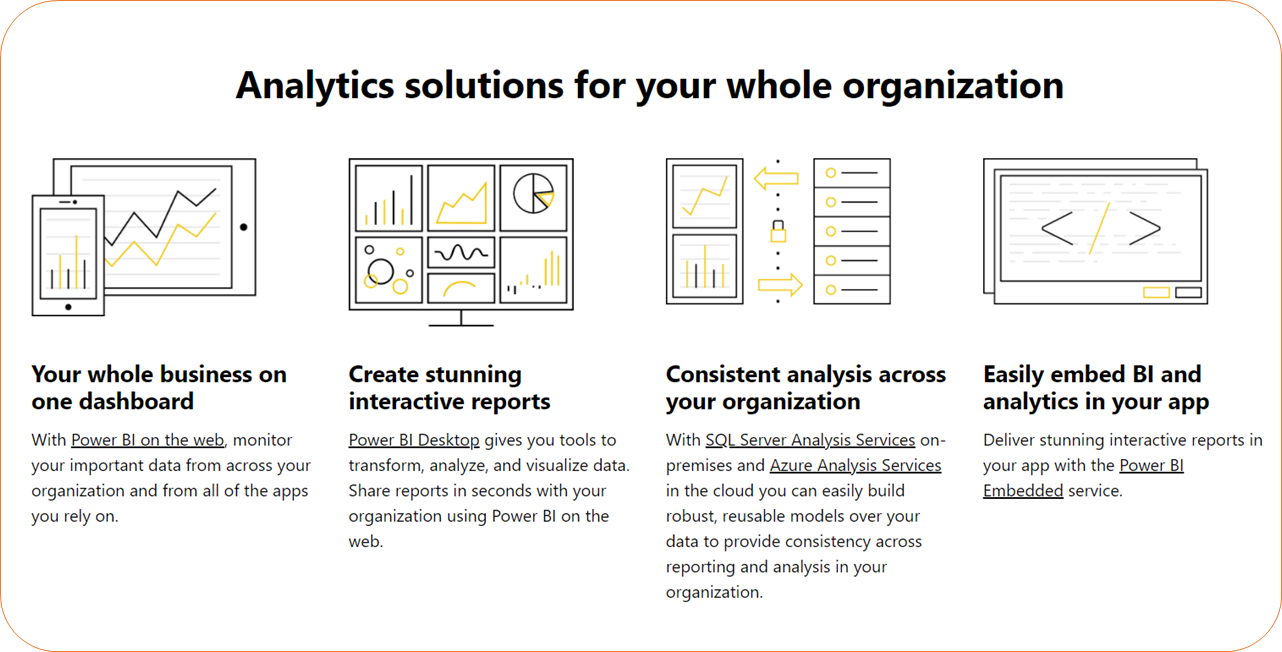 ALSO IoT Platform and Webhooks
Using our IoT Platform, you can forward the valuable data using a simple Rule engine, either in a graphic mode with the wizard or generating your custom rules. Here, I'll present how to forward the sensor data from the Workplace+ Solution Accelerator device.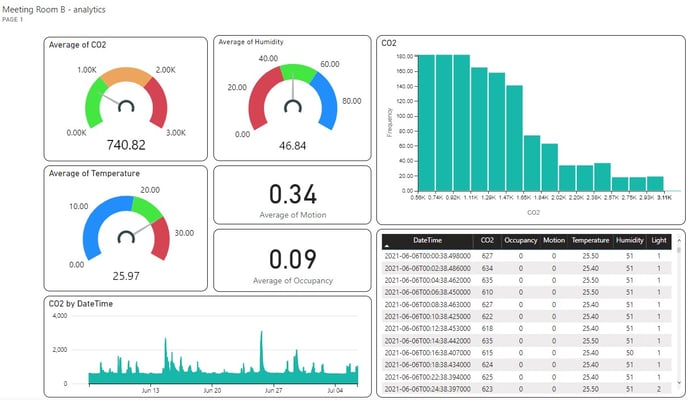 Video Tutorial
For your convenience, we always tend to make our tutorials better and as much instructive as possible. Therefore, below is the complete step-by-step video tutorial that'll guide you how to integrate the data from ALSO IoT Platform through Power Automate to the Power BI platform.
Note: Tip: If you already made a connection with Power Automate (fully explained in this article), you can simple swap the "response" feature from the flow with the Power BI one.