Find out how to get the support for Workplace+ Solution Accelerator and ALSO IoT Ground in no time.
Thank you for purchasing the Workplace+ Solution Accelerator by ALSO! We hope you had a great start in your IoT journey.
In this article, we would like to provide you with useful resources, as well as describing our support process to ensure you get a flawless experience.
Support process
As a customer, you can get direct support from your reseller or partner you purchased the solution from (Solution Accelerator and ALSO IoT Ground). They will be able to help you in setting up the solution, as well as enhancing your use cases.
As an ALSO reseller, you can raise support tickets through the standard ACMP support ticketing system. Choose the "IoT" section, and then "ALSO IoT Platform".
A dedicated team will pick it to find the solution for you in the shortest time possible.
Support for ALSO resellers
Below is the procedure that a reseller should follow to get the support for AllThingsTalk products and services: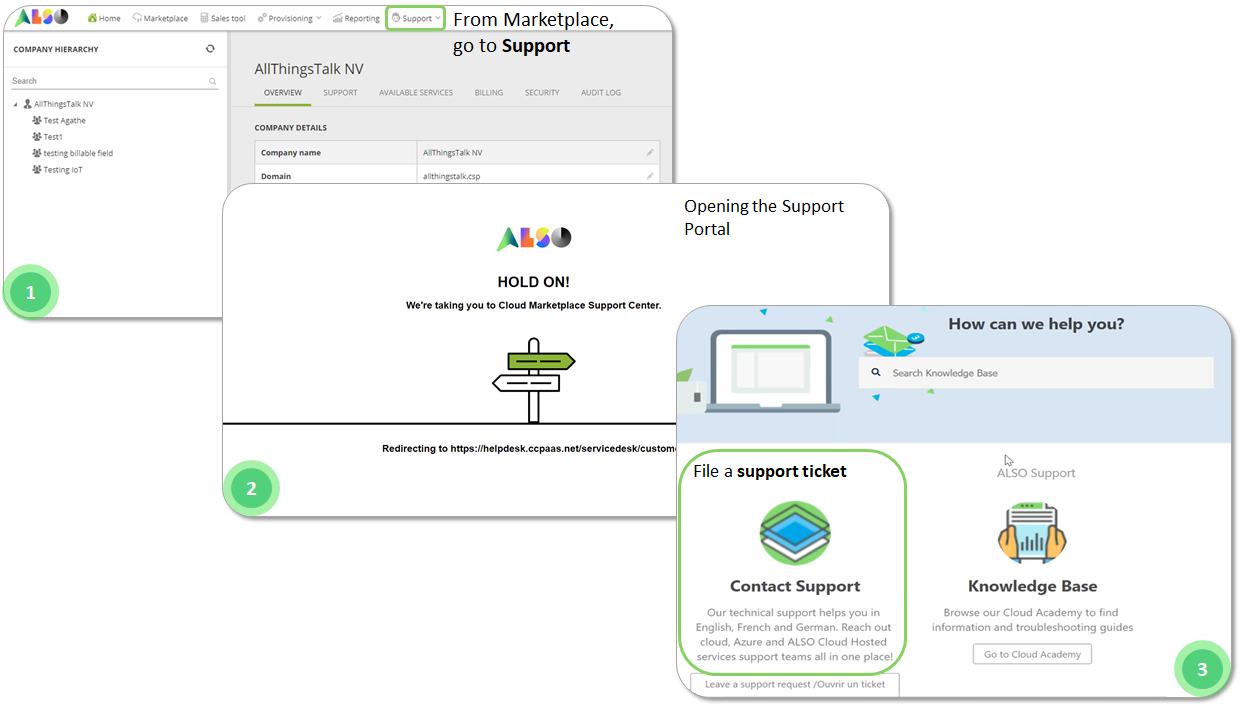 Useful resources
After the initial set up of the solution as described on the
Welcome page
, you may want to check articles on the
Learning Centre
and find out more about integrating the solution and building your specific use case.
Here are a few examples:
For more details, you can also check our FAQ document.