With our IoT Platform and Oyster2 or Falcon tracking devices, you can have a full tracking route with notifications for any asset.
Introduction
Nowadays, many delivering companies provide you with a tracking code after you purchased some products, so you have a good insight where your package is. That approach is created for several reasons, such as:
Improving the delivery routes and decrease fuel costs,
Managing the full delivery cycle,
Improving customer's satisfaction,
Obtain a confirmation upon an successful delivery,
and many more.
Although, from the customer's perspective, the GPS location of the tracked goods is an important aspect when it comes to a time management. Imagine that you have to go to another city, or pick up your child in a school, or any other reason that incur your leave from the courier's destination point - your home. Having the information how long will the packet be at your doorstep gives you a manageable time slot where you can pick up your kid and still arrive to your home to receive the packet. Hence, your good experience is achieved!
Use-case: A delivery route with notifications
In this case, our customer ordered an expensive laptop from an IT shop in München, where it has to be delivered to Düsseldorf. Using our tracking devices, the customer will be notified when his laptop leaves München and also, when it enters Düsseldorf. He can choose to be notified by the email, web or mobile push notifications.
Geofence Application
The picture below shows the Geofence application within the ALSO IoT platform, where a user can set up any desired areas to be notified about. Herein, the first blue geofence is "IT Shop" (the store which sold the laptop and shipped it to our customer), while the second green geofence is a "Destination" area (the customer's home address). Therefore, he'll get notified to be informed on both shipped package status and arrived one.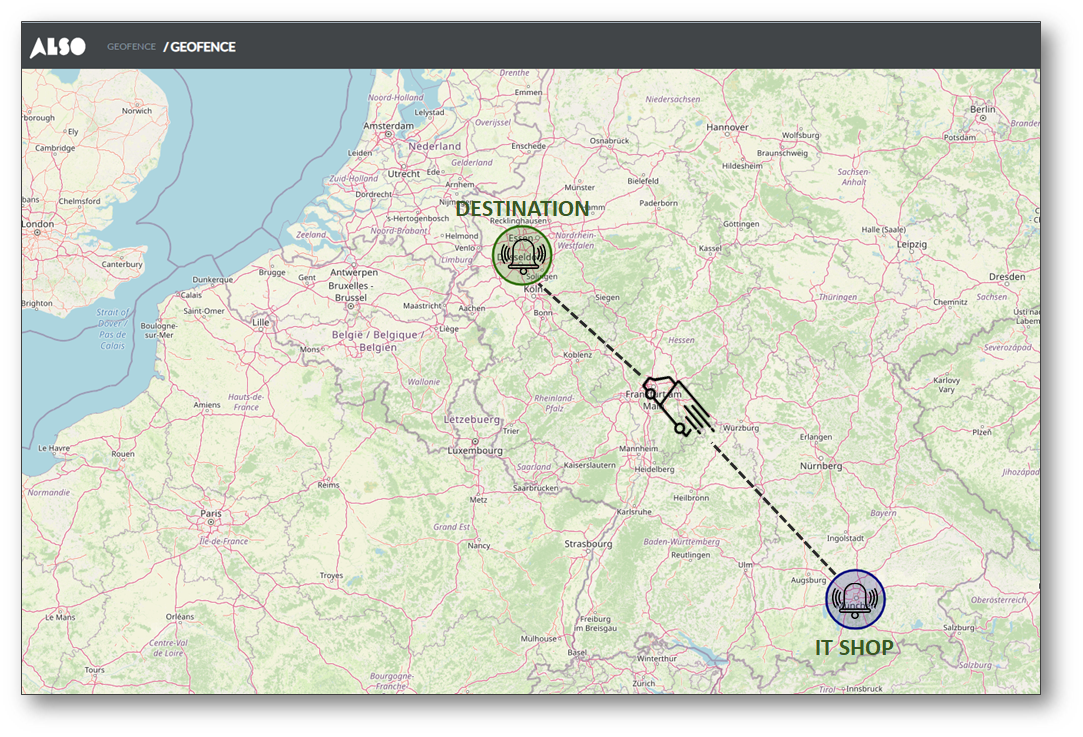 Email notifications
Below are the emails that arrived to our customer about leaving and entering created Geofences, respectively.

Location History
Within the Pinboard section in ALSO IoT Platform, users can manage the tracking device's location of in no time. Pinboard controls, such as Location and Location History are updated with the GPS coordinates in a near-real time, so our customer is aware of the laptop's position throughout its complete delivery route. Also, he can see if his device went off-course and therefore call a delivery company to inform about any possible changes.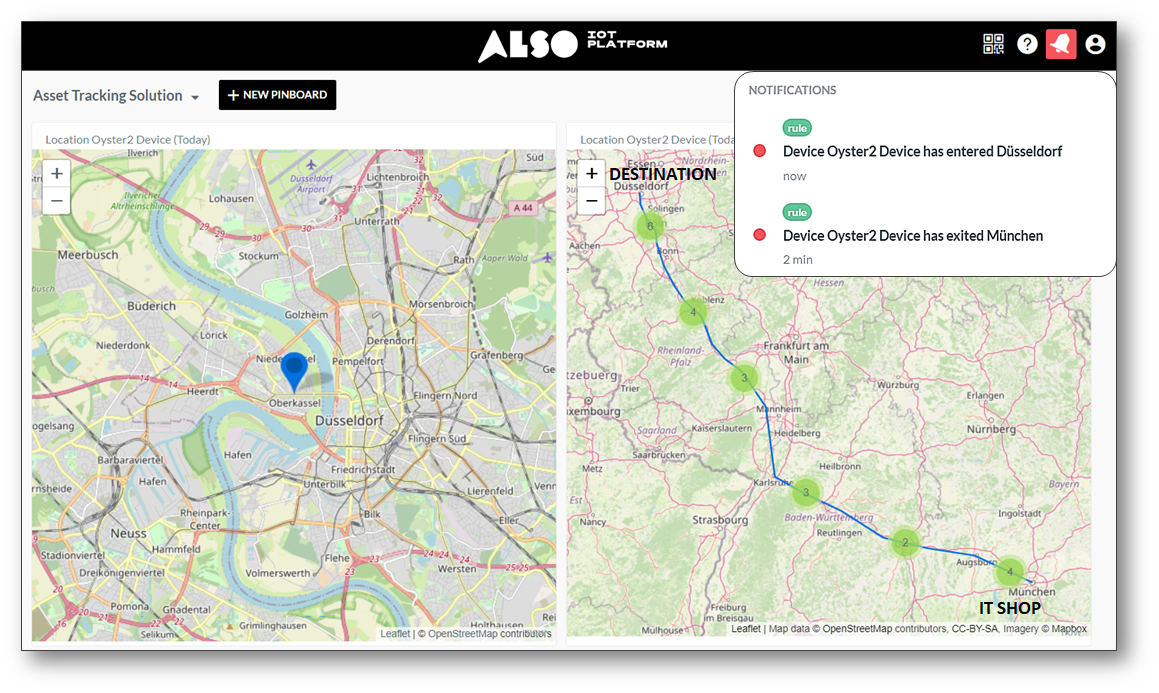 Also, you can easily use our dedicated Location History application which you can find at the left sidebar. Choose whether you want to see recorded routes for one or more days and get insights where was your tracked asset moving.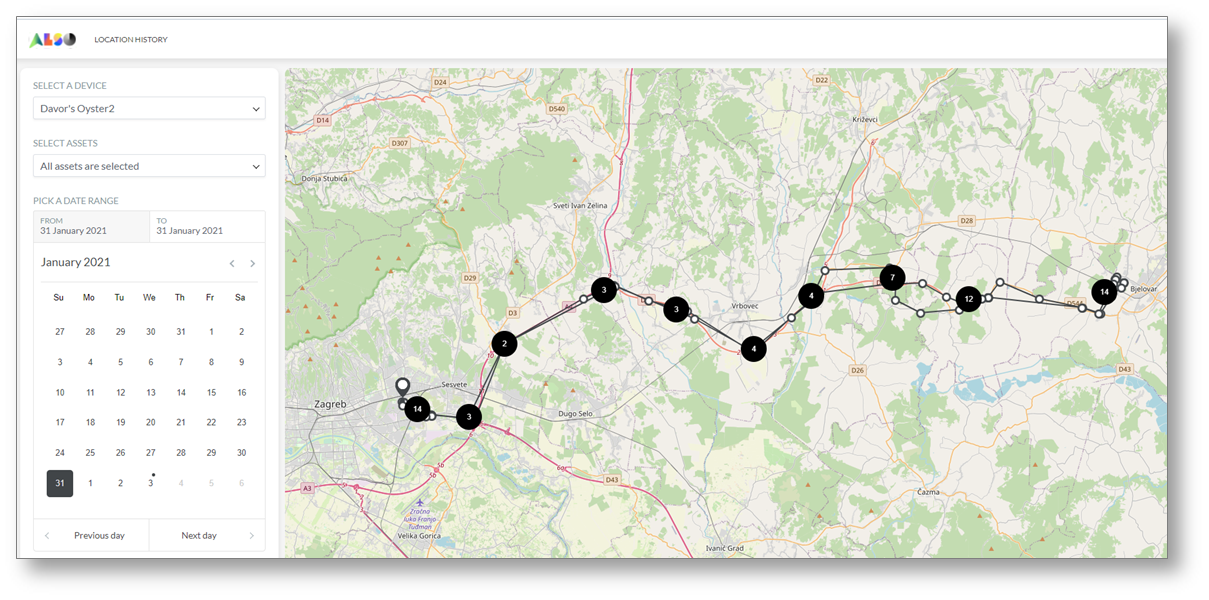 Video Tutorial
We always think how to simplify and enhance your experience when setting up our solution for the first time. Therefore, this video tutorial will show you how to:
Create a Pinboard with Location and Location History controls,
Create and manage a Geofence to get notifications,
Get a complete delivery route and exact item's location at any time.